On behalf of the American Society for Investigative Pathology (ASIP), I am extremely pleased to invite you to the 2018 ASIP Annual Meeting, April 21-25, in sunny San Diego. Held in conjunction with Experimental Biology 2018, the organizing principle for this year is: "Pathobiology at the Cutting Edge: Disease Mechanisms Driving Prevention, Diagnosis, and Therapy"
Topical seminars and vanguard research talks have been organized by the ASIP Program Committee in collaboration with our membership and guest societies—Society for Cardiovascular Pathology (SCVP), The Histochemical Society (HCS), American College of Veterinary Pathologists (ACVP), Italian Society of Pathology and Translational Medicine (SIPMeT), and Society of Toxicologic Pathology (STP. These sessions will not only illuminate basic biological and pathological processes, but also highlight molecular and cellular targets for the diagnosis, prevention, and treatment of human disease.
The 2018 ASIP Annual Meeting includes symposia and workshops communicating cutting edge science and translational research, commingled with educational and professional development sessions appealing to trainees and junior faculty. Reflecting the ASIP membership, there will be a strong emphasis on neoplasia, inflammation, endothelial and epithelial cell biology, hepatic pathobiology, imaging, and fundamental cell biology.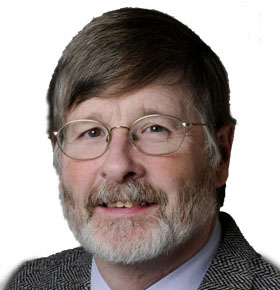 Dr. Richard Mitchell, MD, PhD
Relevant to malignancy, there will be a workshop on gene regulation in breast carcinoma, a symposium on the pathways driving the epithelial-to-mesenchymal transition, the ASIP Outstanding Investigator Award Lecture from Shoji Ogino on molecular pathological epidemiology anchoring a computational pathology symposium, a SIPMeT session concerning the immunopathogenesis of cancer, a full morning Pathobiology Course for Research Scientists on the role of infectious pathogens in neoplasia, followed by an afternoon exploring cellular adaptive responses in tissue injury and cancer progression, and a cell injury Workshop examining the parallels between fibrosis and cancer pathobiology.
In the inflammation sphere, the meeting will feature a symposium on inflammation and mucosal disease, a session concerning the role of inflammation in neurologic dysfunction, an HCS symposium on the resolution of inflammation and its role in tissue regeneration, a Blood Vessel Club meeting on the central role of inflammation in atherosclerosis, and an ASIP Cotran Early Career Investigator Award talk from Pilar Alcaide on T cell immune responses in heart failure that caps an SCVP symposium on cardiac disease. Indeed, the Presidential Symposium this year will also highlight inflammation pathobiology with a keynote address from the ASIP Rous-Whipple Award recipient, Charles Serhan, speaking on novel mediators in inflammation resolution.
The wide world of hepatic biology and disease will include a workshop on hepatobiliary disease, a symposium on the bridge between liver injury and regeneration, and the annual Club Hepatomania soiree on Tuesday evening, including a meet-the-professor session.
There will also be an outstanding series of talks on nonconventional players in cardiovascular disease, and mining big molecular data sets to understand disease pathogenesis. The ACVP symposium will focus on vector-borne diseases, and the HCS will weigh in with a series of talks about imaging biometals in disease.
Fundamental components of the four-day program are the several ASIP-sponsored abstract-driven mini-symposia and poster sessions, in addition to the Special Interest Group (SIG) night poster session on Tuesday. ASIP's strong commitment to supporting young investigators and trainee members means that the program also provides special opportunities to trainees and junior faculty. On Saturday, there will be a session highlighting Graduate Student Research in Pathology, and on Sunday the Pathobiology Course for Research Scientists will spotlight "Infectious Pathogens and Cancer". The XVIIIth Annual Workshop on Graduate Education is focused this year on "Wellness for Students and Faculty", and the ASIP Committee for Career Development and Diversity is sponsoring a morning workshop on "Mentor-Mentee Relationships". The annual Mentoring Program and Lunch will continue the theme with an interactive session on "The IDP: Highway to Success". Hewing to a long and proud tradition, the ASIP Education Committee will present its annual "Scientific Sleuthing of Human Disease for Undergraduate Students and High School Teachers and Students".
An important note: ASIP Trainee members (including undergraduate students) and Junior Faculty who submit abstracts to ASIP Topic Categories are eligible to be considered for travel awards. Please see details about the many special award opportunities at www.asip.org/awards/.
As members of the investigative pathology community, your participation in the ASIP Annual Meeting is absolutely vital to the Society's success; join us in staying abreast of leading scientific research in deciphering the pathways of health and pathology that will lead to biomarker development, and disease prevention, diagnosis, and treatment.
Lastly, an editorial note…Besides participating in the meeting, any faculty (senior or junior) or trainee with interest in the many ASIP-related educational, research, and leadership opportunities should feel free to contact myself, Bill Coleman (the new Executive Director of ASIP) or Lisa McFadden at the ASIP office.
We look forward to seeing you at EB 2018 in San Diego!